Buff-breasted Sandpiper

Tryngites subruficollis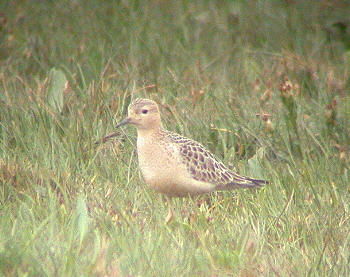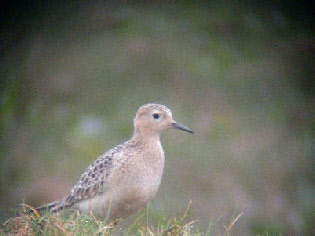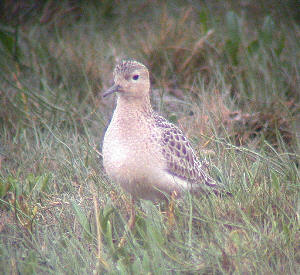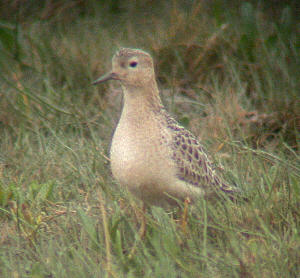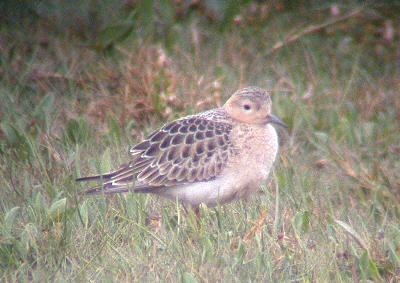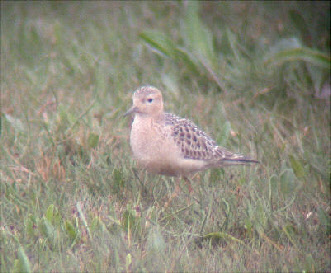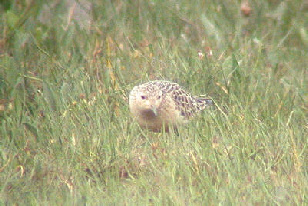 I was fortunate enough to find this Buff-breasted Sandpiper on Northwick Warth just after high tide on Saturday 27th September. At the time I was making my way towards the foreshore to photograph some Godwits when this bird ran a few feet in front of me on the short grass. I immediately knew what it was and quickly took this picture on the left in case it flew off.

Luckily it stayed for many to enjoy. Here are a selection of pictures all taken with a Nikon Coolpix 995 and my Optolyth S80 Telescope.

This is the third Severnside record. The previous birds were at New Passage on 30th September 1989 and Severn Beach on 22nd - 23rd May 1990.
Northwick Warth, 27th - 30th September 2003