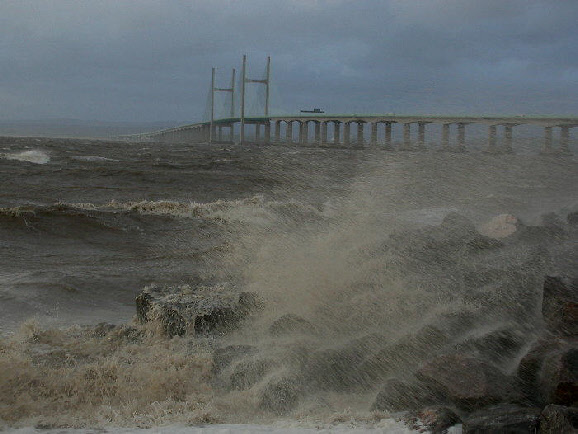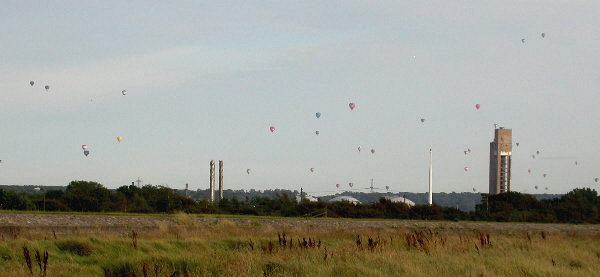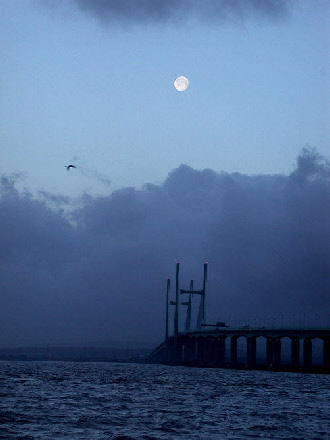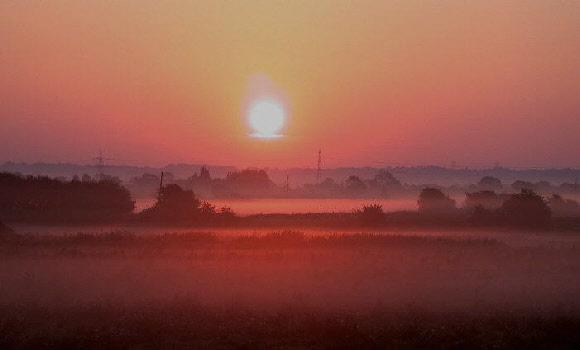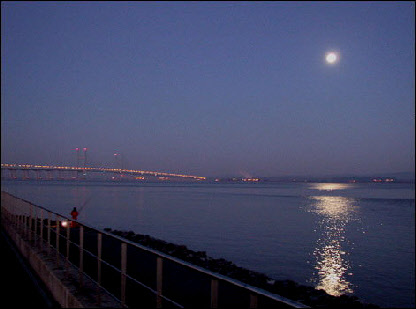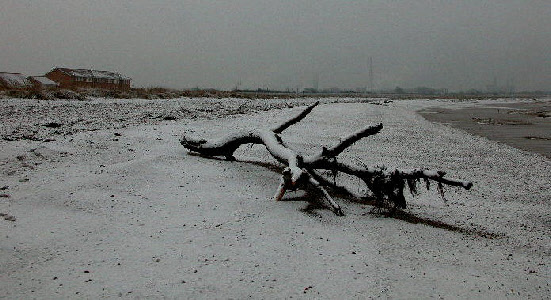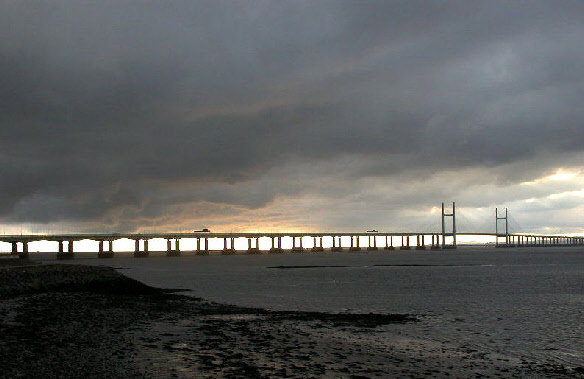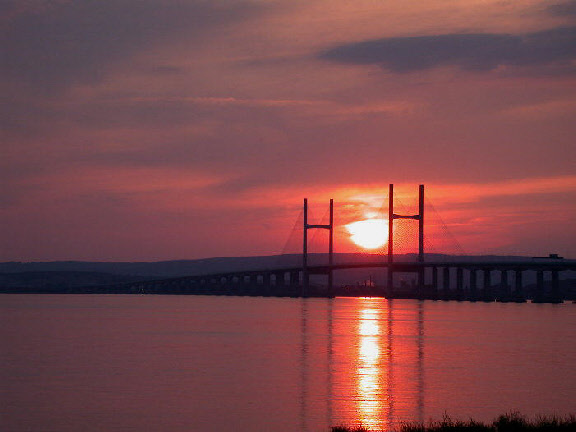 I am rarely out and about without a digital camera in my pocket. These" Snap shots" are a few of the many taken by me over the last few years. Hopefully they capture the mood of the area which is dominated by the interaction of the "wild" River Severn, the massive structure of the Second Severn Crossing and the weather throughout the seasons.
26th September 2003.

Taken from New Passage, a huge circling storm cloud moved upriver, hovering above the Second Crossing.
9th January 2004.

The clouds parted early morning , revealing a full moon. A duck flew through just as I pushed the shutter.
28th September 2003.
An dawn visit to Northwick Warth to relocate the Buff-breasted Sandpiper, caught the sun burning off the mist over New Passage Rifle range.
11th September 2004.

A very high tide and gale force winds cause large waves to pound the sea defences by the "Burger Bar" ramp.
12th March 2004.

A snow storm on the beach.
14th August 2004.

Hot Air Balloons float past Severn Beach after a mass ascent from Bristol's Ashton Court Balloon Festival.
31st December 2001.

A full moon reflected on the Severn taken on the last dawn of the year.
14th June 2003.

A summer Sunset over a calm Severn.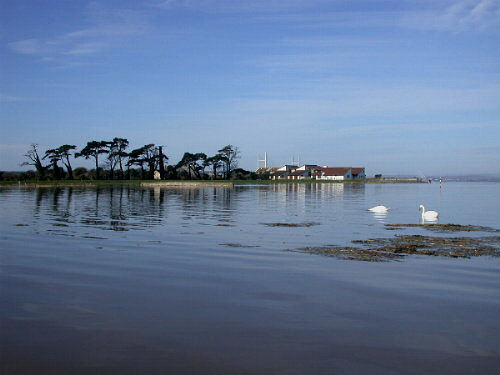 2nd March 2002.

High Spring tide at New Passage.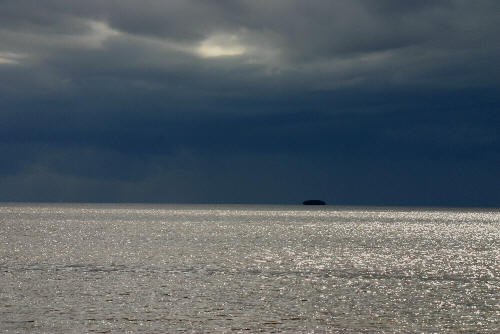 21st May 2005

A thunder storm moving upriver and towards us at Severn Beach with Denny Island on the horizon.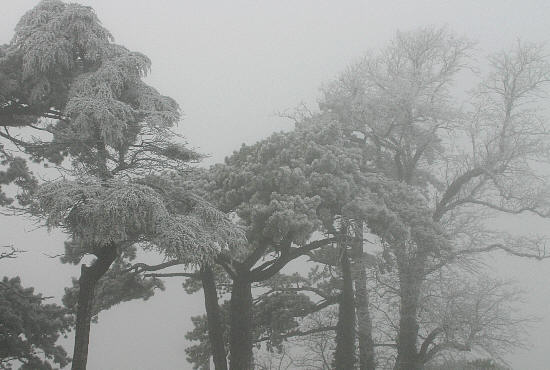 20th November 2005

A colour image taken in freezing fog of The Glen at New Passage.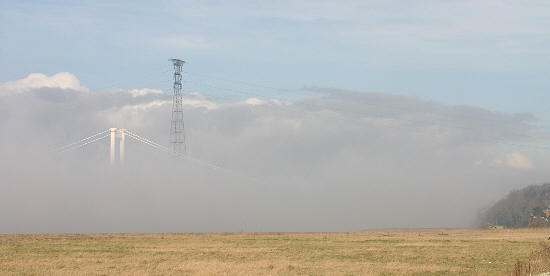 18th February 2006

A wall of fog on a sunny day cloaks the Severn Bridge at Aust Warth.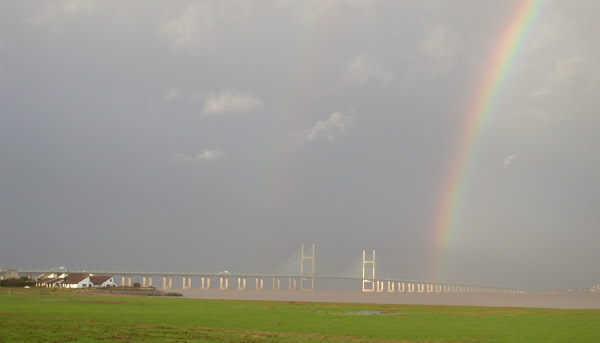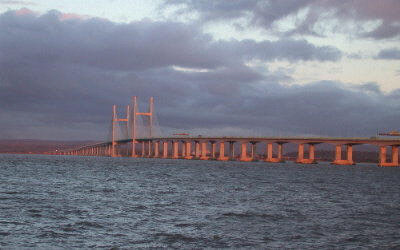 20th February 2003
The dawn sun rising in the east briefly turned the Second Severn Crossing red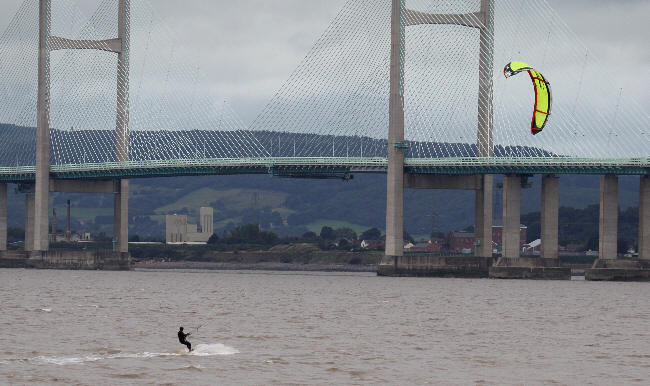 15th August 2009

An action shot of a Kite Surfer off Severn Beach.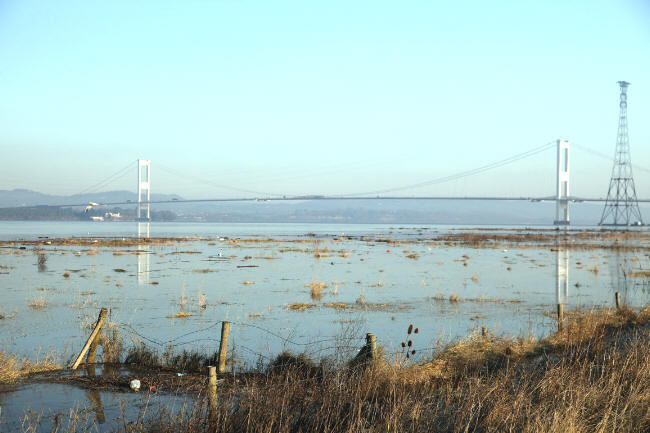 2nd March 2010

A 14.5 metre high spring tide floods Aust Warth
© Chris Jones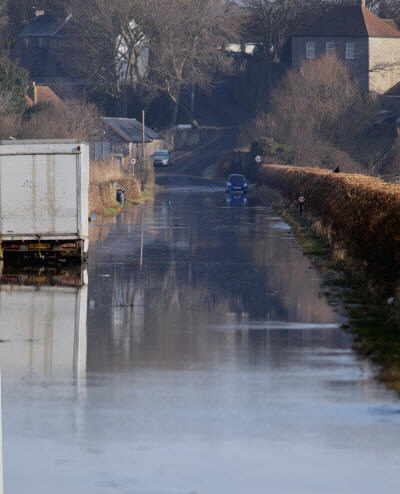 2nd March 2010

The same tide covers the warth road leading to Old Passage
© Chris Jones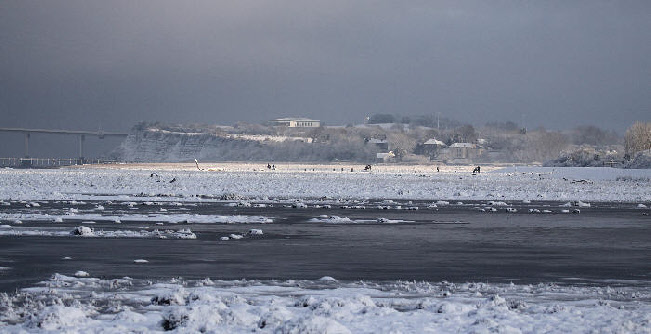 18th December 2010

Gypsy ponies in the snow and ice with on Northwick Warth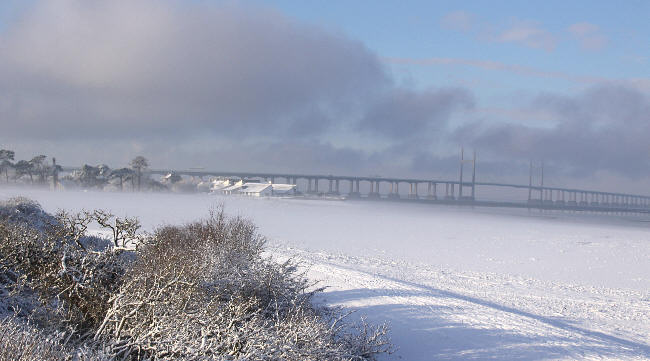 18th December 2010

A bank of freezing fog forms over the snow covered Northwick Warth.

Taken from the top of the target mound.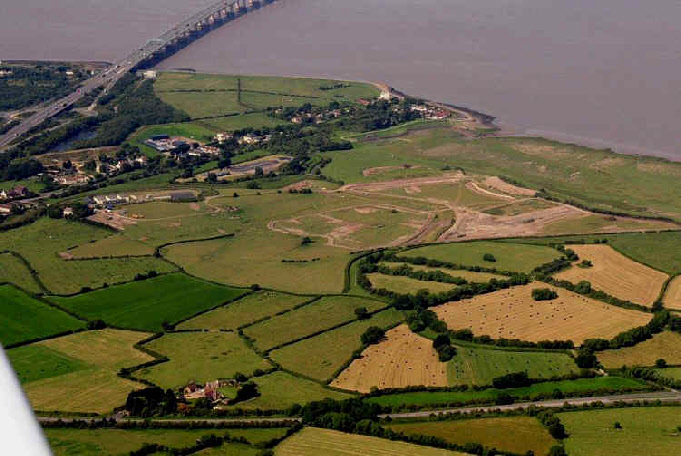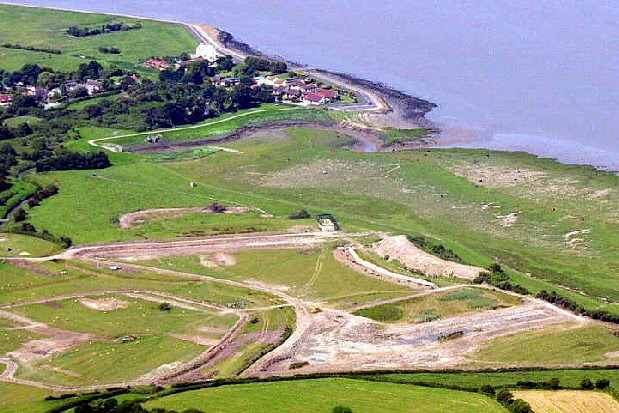 July 2011

An "up and about" picture kindly taken by John Luke showing New Passage and the Pilning Wetland Reserve under construction.
© John Luke
July 2011

A closer image of the Pilning Wetland Reserve under construction.
© John Luke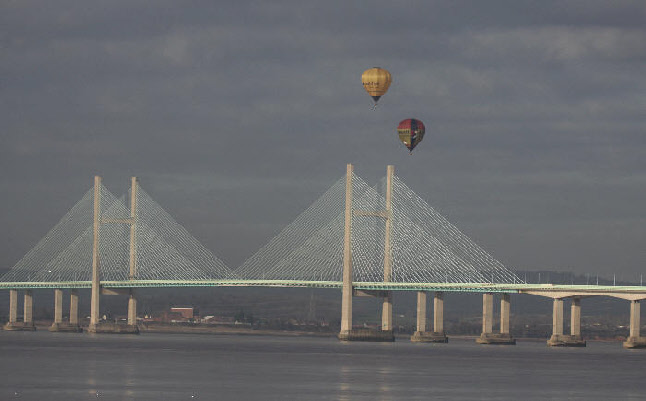 14th January 2012

A couple of balloons drifted west on a fine crisp winter morning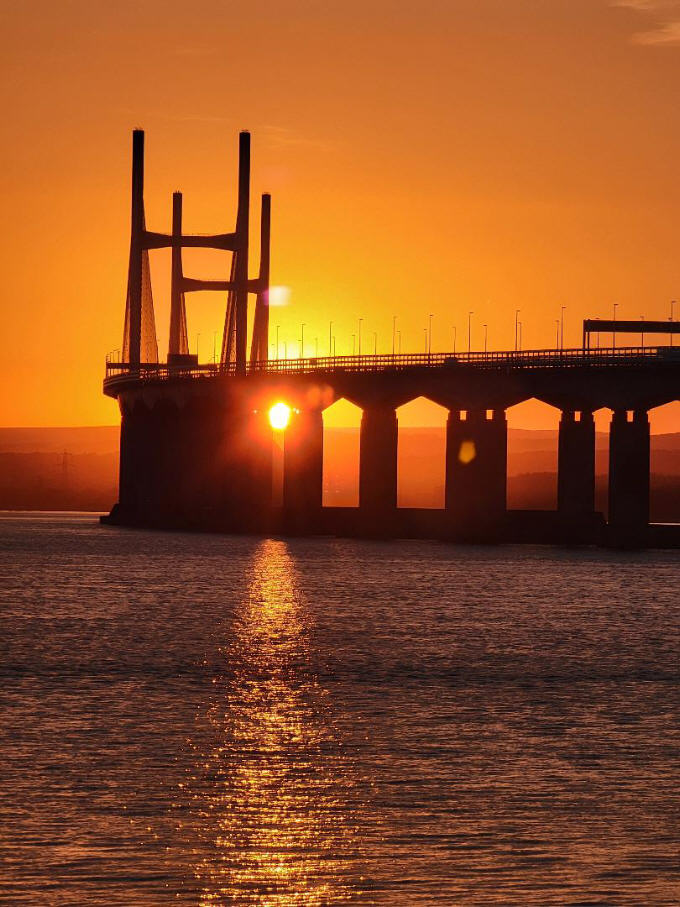 16th August 2023

Sunset through the Prince of Wales Bridge